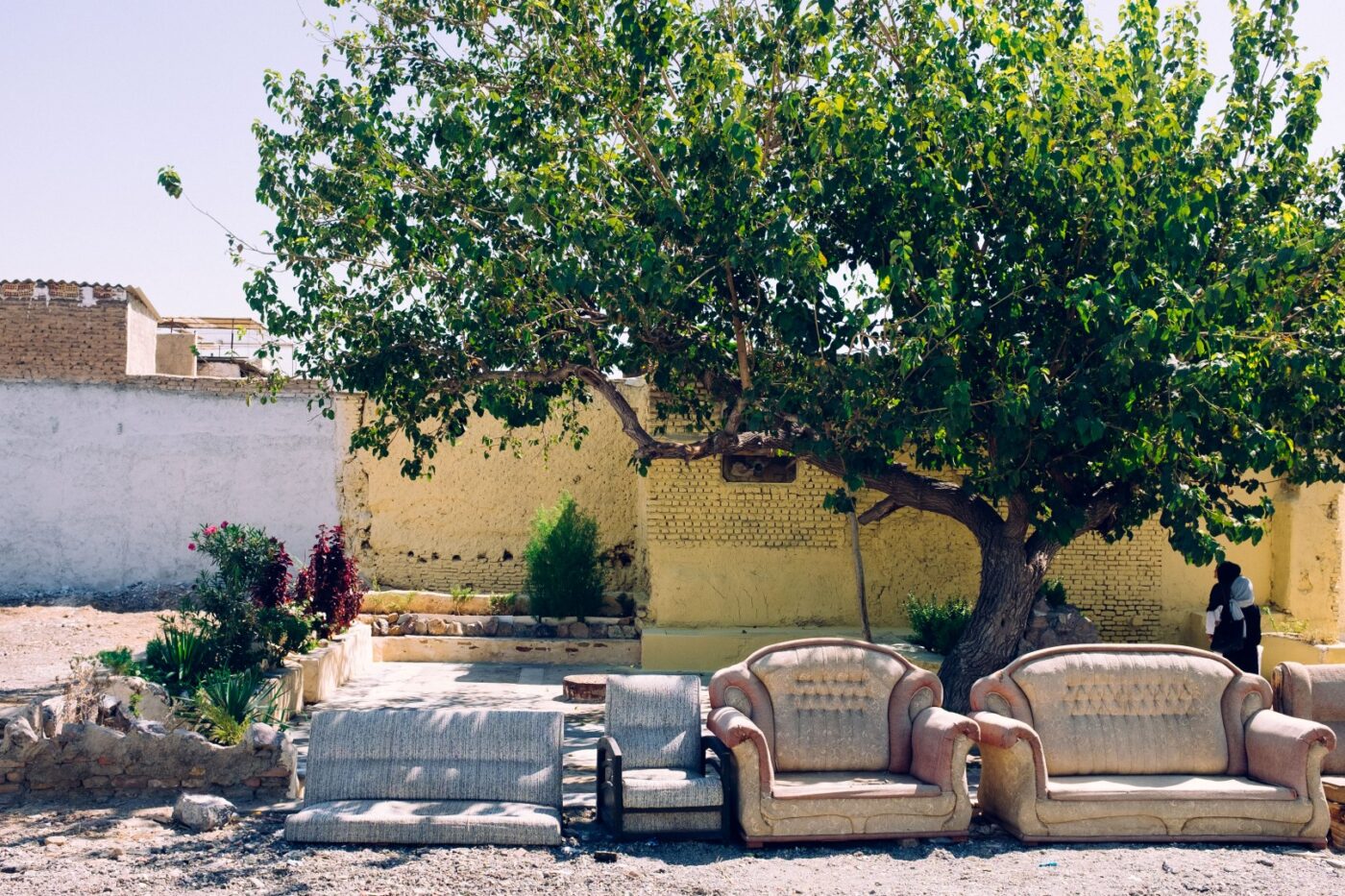 Nafar Abad
oldest district of Tehran
Nafar Abad محله نفرآباد در شهر ری
Nafar Abad is the oldest district of Tehran. In the Safavid era, one of the families Qashqaees named "Nafar" have moved to the area. with their settlements of this place, they named this place "Nafarabad".
Nafar Abad built in 1060.

تکیه نفرآباد مربوط به دوره قاجار است و در منطقه ی ۲۰ شهرداری تهران، شهرری جنب ضلع شرقی حرم سیدالکریم ع در محله نفرآباد. _((در زمان صفويه، يكي از تيره هاي ايل قشقايي به نام «نفر» به اين ناحيه كوچ مي كنند و ساكن اين منطقه مي شوند. از ديگر تيره هاي اين ايل مي توان به تيره «كشكولي» و «درشوري» اشاره كرد. با سكونت آنها و آبادي اين محل، اينجا «نفرآباد» نام مي گیرد ))_واقع شده و این اثر در تاریخ ۱۰۶۰ ساخته شده است ولی این اثر ثبت ملی نگردیده و در آستانه خراب شدن توسط آستانه حرم حضرت عبدالعظیم می باشد . تکیه ی بزرگ نفرآباد بعد از قریب به چهارصد سال همچنان محل برگزاری مراسم عزاداریهای ماه های محرم و صفر میباشد سردر این تکیه کاشی کاری است و روی این کاش کاری ها لحظه شهادت حضرت علی اکبر(ع) نقش بسته است. نمای بیرونی دیوارها هنوز بعد از این همه سال آجری است و فضای تاریخی تهران قدیم را به شما یادآوری می کند. در حال حاضر این تکیه قدیمی ترین تکیه ی تهران میباشد .

[1]«دانشنامهٔ تاریخ معماری ایران‌شهر». سازمان میراث فرهنگی و گردشگری ایران. بازبینی‌شده در ۱۹/۵/۲۰۱۱.